Kids of all ages love hammocks, just like kids of all ages love to play. We love playing too, and that's why today's favorite thing is one of our favorite toys – Tegu Blocks.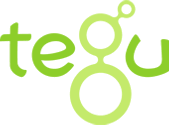 Tegu makes wooden blocks. Not just any blocks, but super awesome blocks that have mini magnets at their core. Not only can you build amazing towers that won't topple with Tegu, their magnetic magic makes it easier to construct castles while floating in your Color Cloud. Plus, the Pocket Pouch size Tegu pack fits in a hammock pocket, of course. (We think they're particularly fun with our Treehouse hammock.)
One of Color Cloud's values that Tegu shares is our belief in "Imagination for Change".  We think that helping people play can change the world. Tegu's take on making the world better has been to build a for-profit toy business that is intentionally structured to give back to the community and create a positive social impact. Tegu blocks are built in Honduras where the business creates jobs, plants trees and send Honduran kids to school. We think this fair play.
And, if you aren't a geography genius, we'd like to point out that Honduras is in Central America. You might recall from our hammock day history lesson, this is also where the first ever hammocks were known to come from.
Maybe Santa should relocate.
PS. Speaking of geniuses, another thing we love is the Tegu Genius. He has super powers to build just about anything out of blocks on demand. Last year he built us a hammock hanging between two palm trees. (Warning: Watching the Tegu Genius is highly addicting.)
Disclaimer: Tegu is our favorite because they have a great product, great ethos, and fair production. No one is getting anything out of this post other than all of the amazing people who continue to benefit from the work of Tegu. Check out their page here and see for yourself. If you're a scrooge and don't like toys you can still donate to their social good efforts in Honduras.