Need a little sunshine in your February?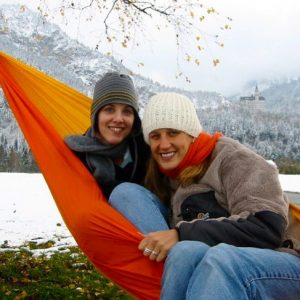 It's February. For many of you, this means it's been months since your skin last saw the sun. Your vitamin D is at critically low levels. Your happy lamp is not cutting it anymore.
It's time for Dr. Color to write you a prescription for Sunshine.
Introducing our February Sunshine Demo Sale! We have a limited quantity of Event and Sales Demo hammocks in our Sunshine (yellow/orange) color combination and we're making them available at a deep discount to help you make it through until spring!
From now through Thursday, February 23, get a Sunshine Demo Color Cloud Hammock for only $46.00!        SHOP NOW
Our Color Cloud Event and Sales Demo hammocks may have minor marks and fabric imperfections, but none that will impact your hammock hangout. Quantities of these hammocks are limited and all items are sold as is. All purchases in the February Sunshine Sale are final.