For whatever February 14—otherwise known as Valentines Day—holds this year, Color Cloud Hammocks is here for you!
If you want to let someone know you care this February 14, let Color Cloud Hammocks do the talking!
We're not saying our Color Cloud Hammocks are magic. But then again, maybe we are!
Let's just say Color Cloud Hammocks have been the catalyst that launches a relationship from hello, to sittin' in a [hammock in a] tree, to k-i-s-s-i-n-g.
Here are Tianna and Brett in a Color Cloud Hammock on one of their first dates. Here they are on Color Cloud 9 at their wedding. And these are their adorable twins at one month old demonstrating how compact a Color Cloud Hammock in its stuff sack can be!
Or how about an epic Galentines Day with your crew?
Recipe: Pack the Color Cloud Hammocks, wine, chocolate and all the attitude you want and leave the dudes behind. Find a spot where you can circle the hammocks in the trees and climb in your Clouds.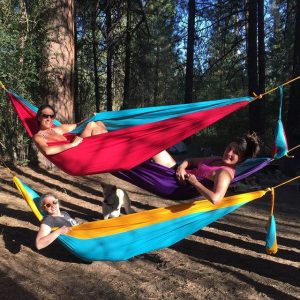 Or maybe you're looking for some "ME" time this February 14?
Sometimes you just want to climb in a Color Cloud and get some alone time. Just you, your book, your favorite brewed coffee, tea or wink-wink, something that brews for a bit longer!
This February 14, treat yourself. Climb in to your Color Cloud Hammock and have the sky to yourself.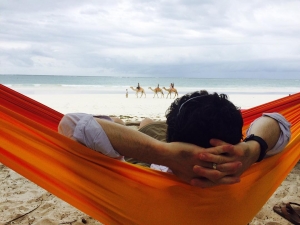 Just want to have some fun?
People can see those bright colors for miles. When you're in a Color Cloud Hammock, people will seek you out and launch new conversations just to find out where you got that hammock. That's the true magic of a Color Cloud!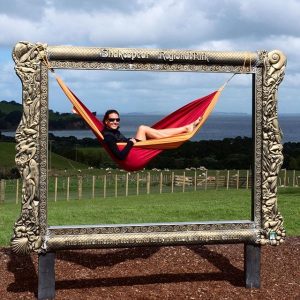 So get out there. Get your float on! Trust us, you'll love it!